Enterprises' back-office system architecture strategy has twisted and turned over the decades since the digital uprise of the 20th century. In the early days, systems tended to be in-house, proprietary platforms. Following this, monolithic or single-vendor industry vertical-focused solutions emerged, leading to the Enterprise Resource Planning (ERP) solution market that still exists today. These large ERP implementation projects and periodic upgrade projects typically take 6 to 18-months, involving significant impact on human resources and other change management issues.
Especially since the COVID-19 pandemic market shift, enterprises have realized that the way they once built and managed their business systems is not sufficiently competitive for digital engagement and accessibility demands this global change has uncovered. In the face of new online-first e-commerce market requirements, making changes to complex back-office solutions is too costly and time-consuming, occupying critical resources that could benefit the enterprise elsewhere. To keep up with the rapidly changing market, organizations must develop a multifaceted, multiaccess business network that can adapt quickly to fit the evolving consumer and business partner needs.
To achieve a nimbler business service architecture, enterprises are shifting to the 'composable enterprise'. This flexible and resilient structure can be adapted by business fusion teams to quickly respond to disruptions and market opportunities as they emerge. As described by Gartner, Predicts 2021: Enterprise Architecture Designs the Composable Organization, Marcus Blosch, Saul Brand, January 15, 2021, the key to building a composable enterprise is to leverage modular applications. "Modular applications – where application capabilities are extracted, encapsulated and surfaced via APIs – enable better resilience and faster innovation. These API-wrapped application modules form a platform of packaged business capabilities (PBCs) that can be rapidly composed and augmented in multiple patterns to quickly support new experiences, new processes, new partner relationships and new business models.". Leveraging PBCs, a composable enterprise brings a smoother service flow from product or service to the consumers, thereby enhancing experiences and building brand or company loyalty.
The key to meeting consumer satisfaction is understanding the importance of accessibility and usability in User Experience (UX). UX drives product and service adoption and loyalty; thus, it must meet the growing needs of consumers. According to Salesforce's "State of the Connected Customer" report, "83% of customers expect to engage with someone immediately when contacting a company". This growing need for immediate convenience demonstrates how good UX requires 24/7 access to popular customer or consumer functions, managed by a flexible and capable, multiaccess user.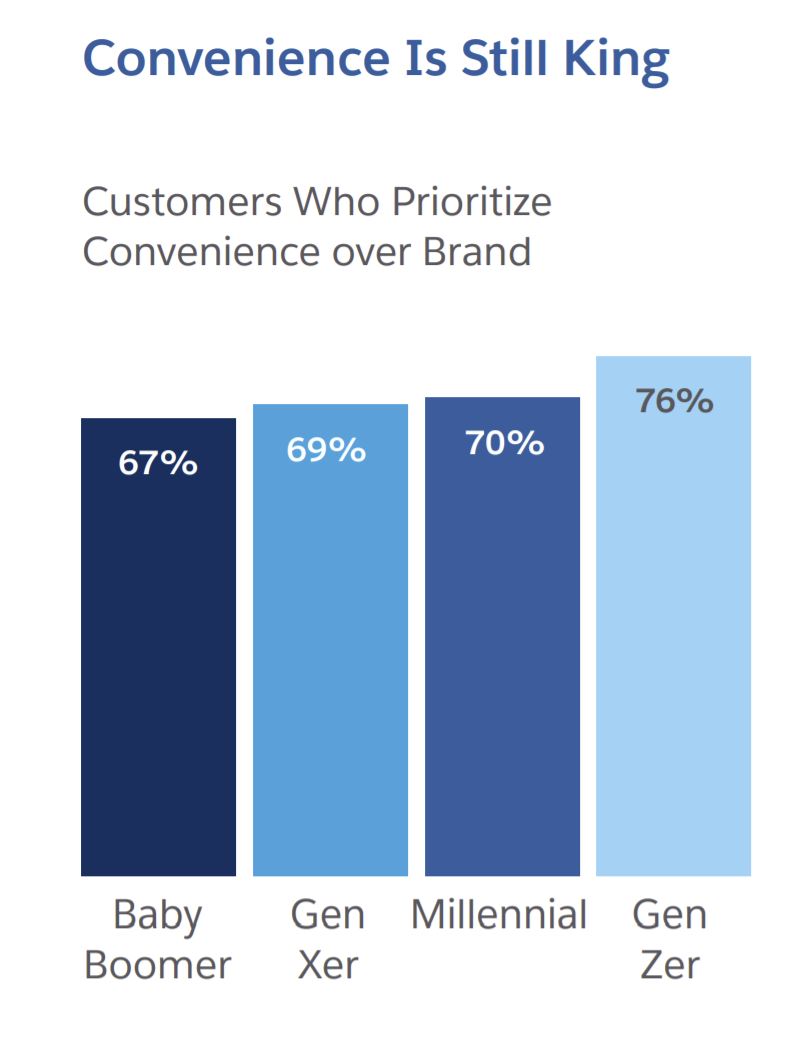 When designing a composable enterprise, as it relates to conversational user experiences, enterprises should consider which conversational AI will serve as the gateway to the various PBCs within your enterprise. A conversational service that incorporates Emotion AI can provide an empathetic, human-like experience that understands the consumers' needs and guides them to the right resources or to, or through, bots that perform automated functions.
The kama.ai Designed Emotional Intelligence® platform, or kama DEI, is a conversational Emotion AI specializing in addressing the text or voice consumer interactions within your organization. kama DEI understands the nuances of language and prioritizes your products, services, or other resources, according to the emotions and values of consumers. The results are:
Quick access to personalized information;
Building increased engagement;
Higher digital conversation; and,
Stronger brand or company loyalty.
With kama DEI, enterprises can benefit from natural, human-like conversations with seamless, contextual transfers to automated functions. For example, suppose your organization wants its customers to switch from virtual agents to a live chat when they express interest in a quotation for your service. In this case, kama DEI will identify that intent and pass the customer to the live chat service API, while other common requests are processed in natural language via kama DEI's integral Frequently Asked Questions (FAQ) functions.
In another scenario, a customer may want to order a product and schedule a delivery time, possibly using two other PBCs. As this customer makes such a request, kama DEI will understand the inquiries of the individual customers, and lead them to the correct functions, all within the same UX. Using kama DEI's multiaccess capabilities consolidates emotional and contextual intelligence in the advanced virtual agent layer while leveraging rapid-deployment packaged business capabilities designed and implemented by business fusion teams.
Ultimately, composable enterprises will result in sustainable businesses that can adapt to rapidly evolving consumer needs. The speed at which enterprises can implement new technology and business functions into their back-office directly impacts their ability to compete in evolving market situations. Additionally, enterprises that adopt new composable architecture strategies will access the full potential of emerging low-code and no-code application development platforms to optimize consumer interaction. As predicted by Gartner in 'Emerging Technologies: Emotion AI in the Workplace,' "By 2023, organizations that have adopted a composable approach will outpace competition in the speed of new feature implementation by 80%". Organizations that wish to stay ahead of their competitors addressing ever-changing consumer needs should closely investigate the business advantages of the composable enterprise.
To learn more about how kama DEI can enhance your composable enterprise, visit kama.ai and begin a conversation with our virtual agent Kady.
Written by Madeleine Kwan