This month is Indigenous History Month, and more specifically, today, June 21st is National Indigenous Peoples Day in Canada. In celebration of the occasion, I wanted to explore how Indigenous culture and values have shaped our company by way of an interview with our CEO, Brian Ritchie. He graciously agreed to an interview where I learned more about the company values and Emotion AI.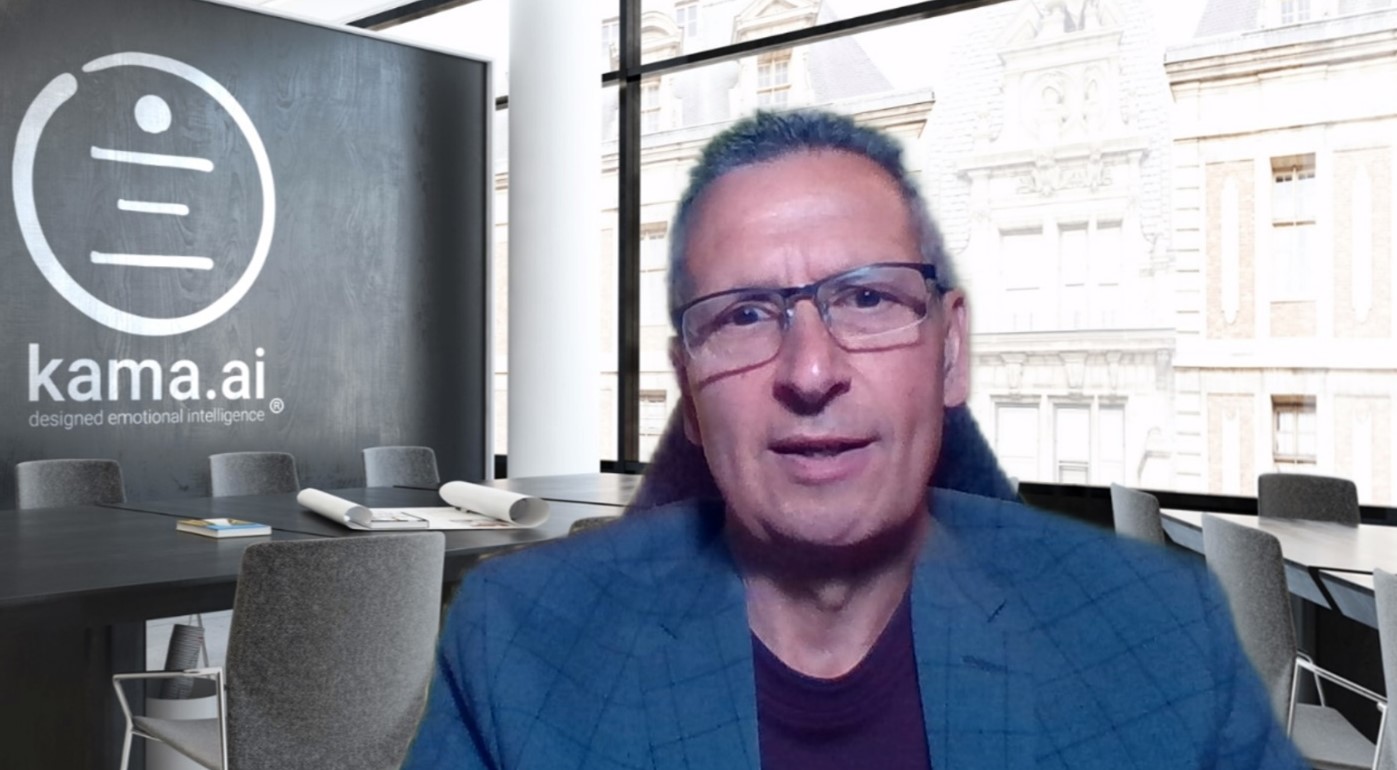 Brian Ritchie, CEO and Founder of kama.ai
Where are you from, and what is your background?
I am from a small town in Northern Ontario called Chapleau. In that town, my Swampy Cree father, William (Bill) Ritchie, met my full Italian mother, Elda (Hilda) Sonego, and they married. I am a mix of those cultures in many ways. While it is true that I am of mixed Cree-Italian heritage and blood, under the Indian Act in Canada, I am a full-status Indigenous Canadian individual. I am an active member of Chapleau Cree First Nation, participating on several boards and a community trust in support of my community and its membership.
Bill and Hilda Ritchie at their fishing lodge in Northern Ontario
How has your Indigenous background influenced or inspired your work with kama.ai?
Well, that's an interesting question. It is a little bit like asking a house painter if they find it difficult to paint houses. It is hard to be objective when you are immersed in something.
In August 2020, there was a position paper issued by a global Indigenous thinktank that investigated AI through an Indigenous lens. Our company had nothing to do with this paper or the working group that created it, but it posed that for Indigenous people, and maybe for all people, AI must be ethically responsible, sustainable and "align with Indigenous perspectives on what it means to live a good life".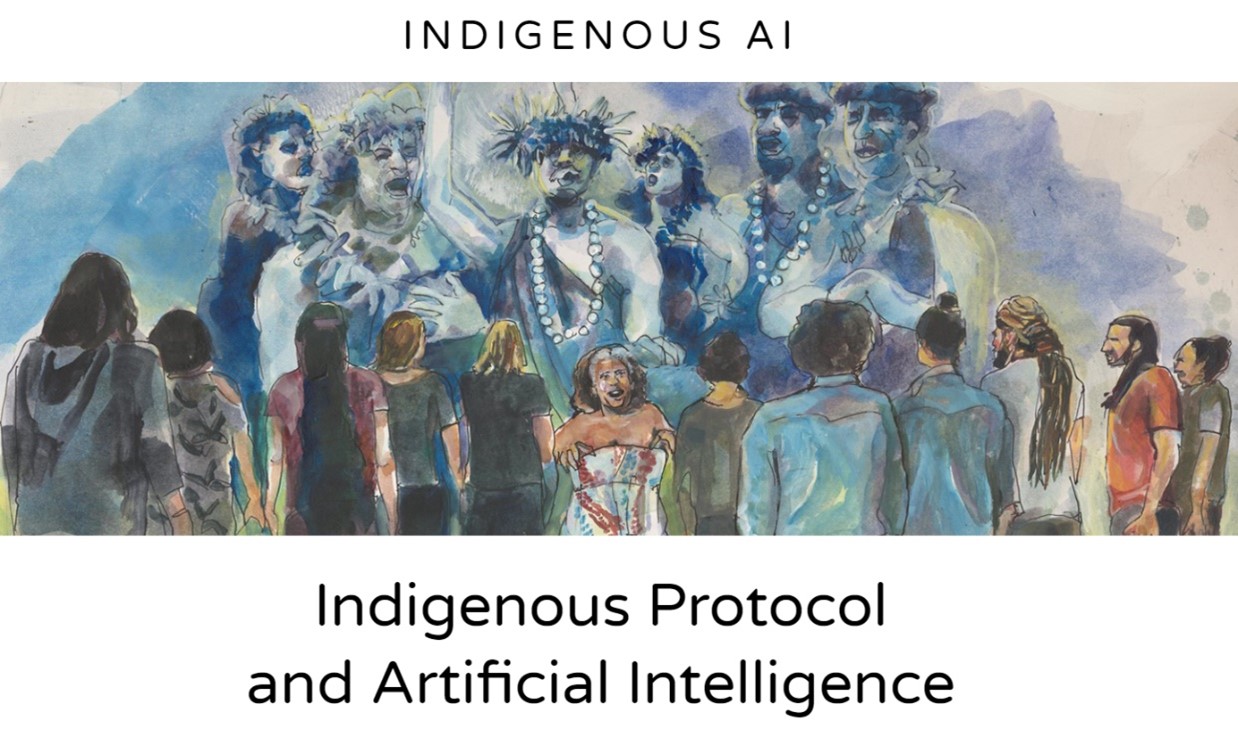 As it happens, we have built what we call an 'emotional intelligence' that operates the way it does because we rate and evaluate knowledge and information on exclusively positive-oriented human values. We consider this an excellent way to enforce ethical AI, which we propose gives our 'EI' the best chance of delivering a non-biased, ethical, and sustainable Artificial Intelligence.
The inventors of our patented technology were all Indigenous or of Indigenous descent. Was this "alignment with indigenous perspectives" by design because we are Indigenous, or was it just a coincidence? I cannot say because I am too close to it to be able to answer that question. However, I do believe that our EI has the greatest potential on the market to have a human-like 'conscience' because of its human value-based design.
How do you believe emotional intelligence can change the way technology is utilized?
Emotion AI is only a part of the solution, or of the problem. And, to make things more complicated, Emotion AI has several applications, including voice analysis, facial analysis, and sentiment analysis.
Our Emotion AI deals with the desires of the spirit (kama), and we believe that the spirit wants what the spirit values, literally. But to your question, a challenge of AI is that it is too clinical and unfeeling to model the behaviours or true understanding of the human condition; therefore, it will be decades before we ever approach a true human-like intelligence that can be ethical, contextually aware, and convey empathy. The industry, and our team at kama, believe that Emotion AI is the differentiator in achieving this goal.
Do you find that traditional or cultural indigenous practices influence your technology development? 
I personally am a big fan, in fact, much more than a fan of the Medicine Wheel and the Seven Grandfather Teachings. These teachings guide our company values, our brand, how we behave in the company and towards our customers, and how we develop our product. The cycles of the Medicine Wheel can be seen in everything from the seasons, the phases of our lives, and the planning and activity of each day that we live. For us, it also defines how we approach the software development process of building our emotional intelligence. 
Medicine Wheel and the Seven Grandfather Teachings
Similarly, The Seven Grandfather Teachings guide us on seeking and finding Truth in our design, while our knowledge base can represent Wisdom; all of the seven teachings guide the way be build our company and the way we interact with our customers.
Why do you believe the presence of indigenous tech business/business owners is so important?
There are so many reasons that Indigenous people must be represented in business; self-reliance is a big one. Of course, 500 years ago, we were totally self-reliant; if we weren't, we wouldn't have lasted 15,000 years since our little jaunt across the Bering Ice Bridge. After colonialism, we lost our purpose and our way. We need to find our way in the new world. We can't go back, so we have to go forward and be self-sufficient in ways that still reflect our teachings and our values. For our company, that means participating in shaping AI, which goes back to the Indigenous AI working group we talked about earlier. If you want to have a voice, you must participate to be taken seriously. 
Pow Wow at Fox Lake Reserve – Chapleau Cree First Nation
The same goes with other business areas like mining, forestry, green tech and even air travel. Indigenous communities are part of many businesses now intending to be relevant and have a voice to shape industries and build towards self-reliance and self-government.
In the recent news about Kamloops, how can people support and stand with Indigenous peoples during their process of grieving and mourning?
The most important thing is to make yourself aware of the truth. The truth is difficult to find, but we can seek it out and get closer to it if we are honest with ourselves. Beyond that, practice the Seven Grandfather Teachings; if each of us genuinely valued Truth, Honesty, Humility, Love, Respect, Courage and Wisdom, there would be no hatred, prejudice, or racism.
Anything else you would like to comment on?
Yes, I am also a big fan of gratitude. I have had many blessings in my life: just some of these are great parents, a loving wife, a long and happy marriage, and three wonderful and successful children, each pursuing their own passions. However, regarding kama.ai, I am so grateful for those who have chosen to share and invest in our vision. I am grateful for the outstanding team of developers and other contributors who move our technology and company forward. We have come a long way, and we are all extremely grateful for the opportunity we have to build something unique and valuable. Lastly, I am grateful for our customers; without them, there is no business. They give us our purpose and fulfillment, which is an honour and a privilege we are truly grateful for.
After talking with Brian, I saw how much the Indigenous values have led to the company and product that he envisioned. In a country where Indigenous teachings and culture have been challenged by colonialism for so many years, I think it is so wonderful that kama.ai has stayed true to these important values and have paved the way towards our form of Emotion AI. It was such a pleasure to have the chance to speak with Brian, and I cannot wait to see what other innovations kama.ai brings to this exciting market.
Written by Madeleine Kwan
Brian Ritchie has a Bachelor in Engineering from Lakehead University and a Masters in Business Administration. He is currently serving on the advisory board for the Ted Rogers School of Management MBA Program and as an advisor and mentor at Lakehead's Ingenuity business incubator. Previous to his latest startup, he held director and VP level positions with global software and telecom solution providers.