Give customers what they value most…
Whether your organization is promoting its latest offering or seeking to be more relevant to your customers, kama DEI helps you create deeper customer engagements. Our emotionally intelligent conversational platform learns your customer's personal values and life situations. It then uses these learnings to help you better respond to inquiries by improving your value-driven interactions with a very humanlike touch.
Our Designed Experiential Intelligence™ platform understands the complex meanings behind the literal words. Whether in voice or text, our patented value-driven natural language technology engages customers in natural, value-based conversations about your offerings. Better yet, it evolves with each interaction to deliver an increasingly personalized service. This builds trust and long-term customer loyalty for your brand.
Grow your business with kama.ai.
Design
Create Personas with the key product, service, corporate, social and ethical values mapped to individual customers and historical data sources. Design empathetic and trusted interactions.
Experiential
Live, natural, automated interactions, with either text or voice assistants. Record conversations and learn in real-time to improve customer experiences and conversation flows.
Intelligence
Insights drive future interactions and recommendations as Personas evolve. A personal knowledge graph data-set of interactions develops with learned values and situational responses.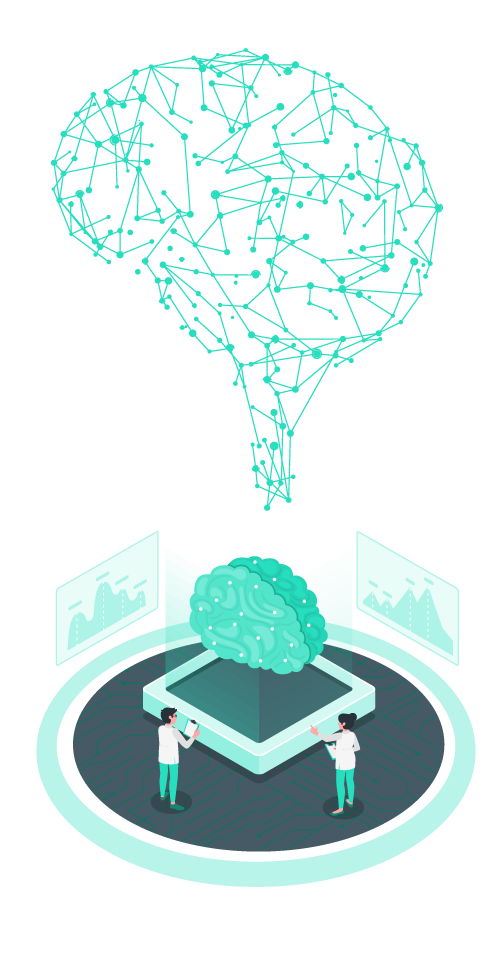 Design
Inference created from historical big data sources and model training. Personalization limited due to the simplicity of data models and label values.
Experiential
Responses are limited and accuracy to customer inquiries may be questionable. Interaction often proves to be shallow, frustrating, and lacking empathy.
Intelligence
Learning requires large data sets that may not always be available. Model training can consume many resources, increasing project costs and slowing time-to-market for improving customer experiences.
Start your journey today...