Human-Centred Intelligence for your process automation…
Add a value-driven conversational layer to every customer journey to make it more engaging. This layer develops and guides the interaction between users and your Artificial Intelligence (AI) or Robotic Process Automation (RPA) applications. kama DEI lets you design a cycle of value-driven user interactions, backed by personalized value data-sets. Roll-out your RPA and AI services with your customer's values as the center of the interaction. Imagine a human-centred, emotionally, and contextually aware client interface. You may start with the kama DEI no-code voice and text platform as a standalone service. Or integrate using kama.ai interfaces into multiple cloud-based AI services. Let kama DEI's humanlike front-end help evolve to enhance your users' experiences. Maximize your customer satisfaction and loyalty scores, by bringing the human touch to your systems with kama DEI.
Grow your business with kama.ai.
Design
No-code platform provides human-centred conversational interface to integrated backend platforms. Humanize 3rd party NLP, RPA, and ML cloud or enterprise services.
Experiential
All integrated conversational AI or RPA services have a consistent real-time human-centred, values-driven contextual awareness. Trust and interaction increased. Automation performance improved.
Intelligence
Conversation logs give subject matter experts (SME) insight into evolving personal client journeys. Use this SME transparency to improve your customer's automation and overall satisfaction. Service interactions are easily adapted and grown without costly and specialized resources.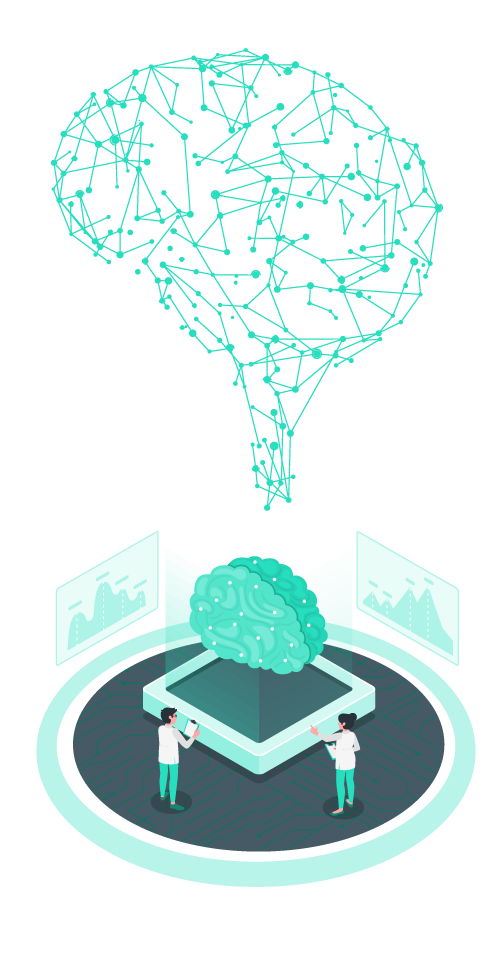 Design
Multiple chatbots and virtual agents are needed for many enterprises or consumer functions. Adding an emotional conversational layer adds significant overhead during deployment and maintenance.
Experiential
Real-time integrations across conversational AI services lack contextual awareness and personalized service. Automated service uptake may be jeopardized resulting in a lower return on investment.
Intelligence
Lack of a uniform contextual, human-centred interface means similar CX enhancements must be made across many different areas. Data compartmentalized in different platforms requires analysis, normalization, and training cycles. This reduces your deployment efficiency and the overall automation performance and ROI of your systems.
Talk to us about your automation plans...